Representing heterogenous Black neighborhoods of Overtown, Liberty City, Miami Gardens, Cutler Ridge, and South Miami, our artists convey generational continuity and change.  Mothers, fathers, grandparents, aunts and uncles nurtured the artistic intelligentsia of Still Here: Generations of Black Miami Artmaking. The convening serves as a living testament to the stories that have shaped the shared Black Miami experiences.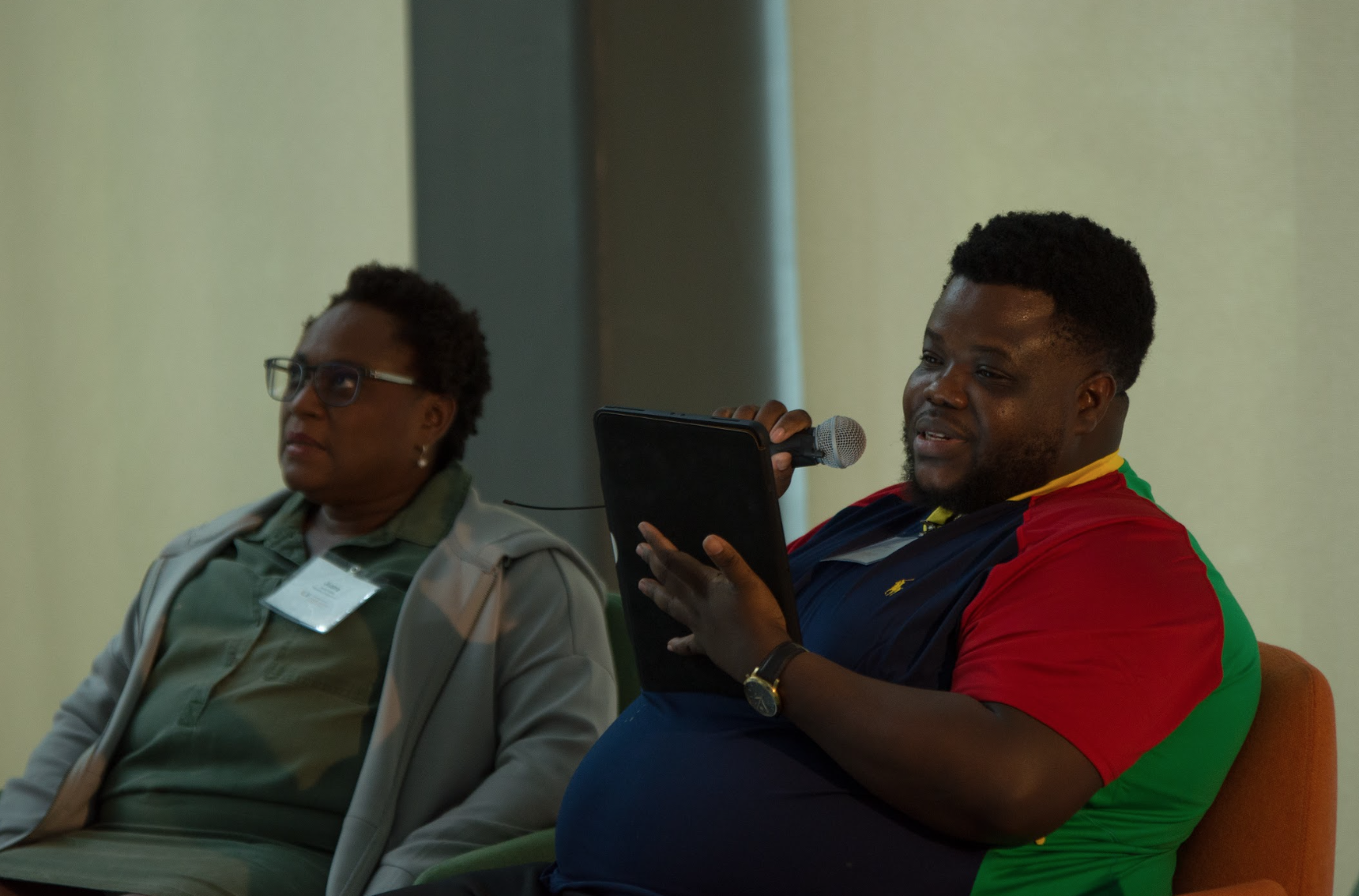 Migration & Memories Juana Valdes and Morel Doucet

Histories forever preserved and woven into the fabric of the event encourage intergenerational community dialogues and strategic partnerships in pursuit of more just futures.  

 

Photos courtesy of Ermol Sheppard 

Still Here: Generations of Black Miami Artmaking examines how artists have represented Miami's dynamic and intersectional social histories. This convening was made possible with additional support from Mellon Foundation and the Terra Foundation of American of Art.