The stirring performance transitioned into a night of thought-provoking and enriching discussions. Gathered around a family-style dinner table, participants of the inaugural convening Still Here: Generations of Black Miami Artmaking delved into meaningful intergenerational conversations, sharing their experiences and insights. The evening's atmosphere was one of camaraderie and open exchange, where minds and hearts united, fostering a sense of community that still lingers in our memories.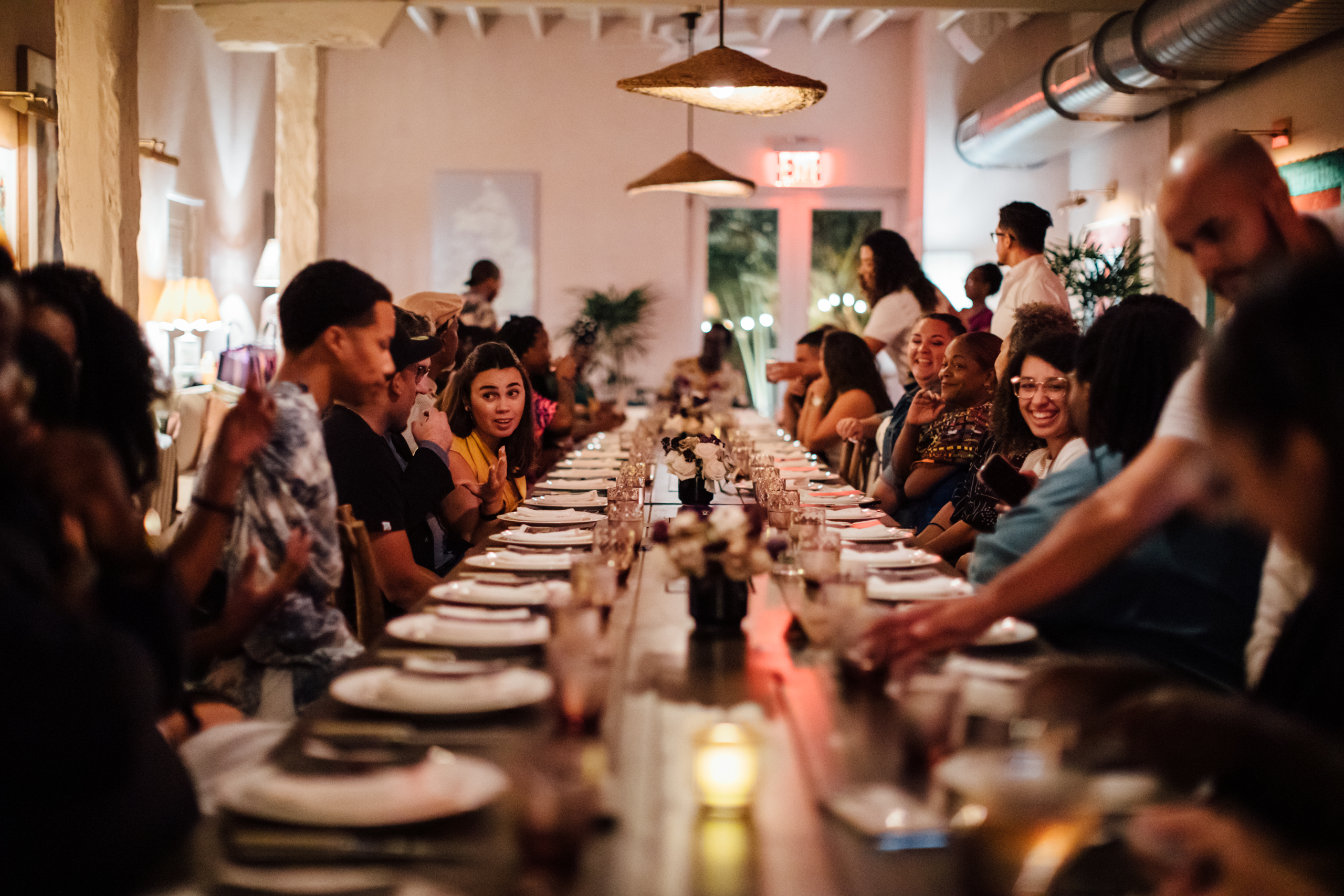 Amidst laughter and shared memories, attendees at the Still Here Dinner enjoyed connecting with long-time friends.

The Center for Global Black Studies and Commissioner inaugurated Still Here 2023 with hopes of simultaneously documenting and making space for the city's vibrant Black artistic communities. Hosted in partnership with Untitled Art, the leading independent fair during Miami Art Week, the event also set an intention.

We're excited to share that Gonzalez's Play, Lay, Aye: Act 6 will take place in an all-new iteration on Friday, December 8 at 5 PM at Untitled Art on the sands of Miami Beach. The performance is free and open to the public at 12th Street and Ocean. Programming will continue the following day with the panel conversation "Performance Architecture: Taking up Space" on Saturday, December 9 at 2:30 PM at The Untitled Podcast Lounge. The panel is open to all fair attendees. For more information about admission, please visit the website here. 

Photos courtesy of Soho Pool House.

Still Here: Generations of Black Miami Artmaking examines how artists have represented Miami's dynamic and intersectional social histories. This convening was made possible with additional support from Mellon Foundation and the Terra Foundation of American of Art.